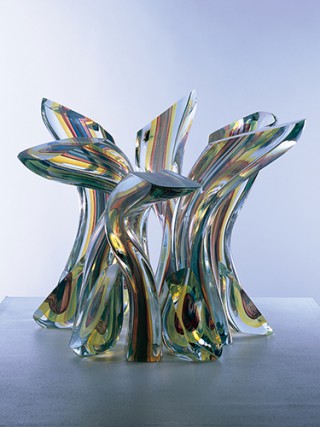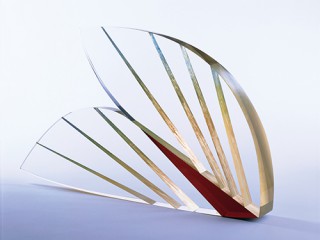 Exhibition
I've Got Glass! I've Got Life!
Passionate Contemporary Glass Art
Period: Aug. 22, 2015 - Nov. 8, 2015

Opening Hours: 9:30 - 18:00
(We are open until 20:00 on Fridays and Saturdays.
Last admission is 30 minutes before closing time.)
Venue: Exhibition Room 1,2,3
The "Studio Glass Movement" that arose during the 1960s in the United States focused on the possibilities of glass as an art material and advocated the importance of creating artwork from glass as a means of self-expression.
This movement has spread throughout the world and today there are many artists who create a variety of artwork from glass. Throughout the creation process, these artists continuously hold innumerable dialogues with the world that surrounds them, then express themselves by creating unique pieces. The process of these artists is to layer subtle acts of creation one on top of the other and this is precisely why they have an unyielding strength and grace for the world being constructed no matter the paradigm.
As the emblematic title "I've Got Life!" indicates, this exhibition looks at these artists' processes of creation and the fruits of their work from the point of view that it is the formative arts that are each individual's reality. In this exhibit, we also reexamine the essence of contemporary glass artwork.
The global art from these 18 artists who fill the exhibition serves as stories spun in the unique formative languages of each artist and as proof of the love and passion of human beings.
Before such works, we spin our own tales without limit and recognize our sense of life anew. There exists here an unlimited number of interactions that cross the space-time of artists, artworks, and visitors. And the reality of life, which is given a unique form by each of these individuals, presents new forms of the way the world should be, unknown possibilities, and hopes so that we may live through this contemporary age full of confusion.
Artists: Erwin EISCH, FUJITA Kyohei, Pavel HLAVA, KADONAGA Kazuo, Marta KLONOWSKA, KOJIRO Yoshiaki, Dominick LABINO, Karen LAMONTE, Stanislav LIBENSKÝ & Jaroslava BRYCHTOVÁ, Marvin LIPOFSKY, Harvey K. LITTLETON, Dante MARIONI, Klaus MOJE, Jean-Michel OTHONIEL, Javier PÉREZ ,TAKAHASHI Yoshihiko, TASHIMA Etsuko, YUKUTAKE Harumi