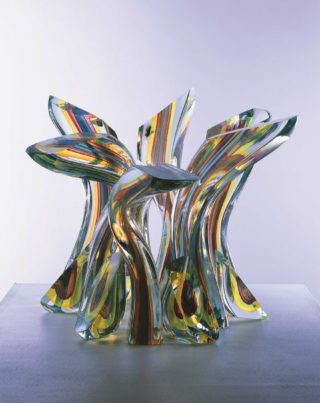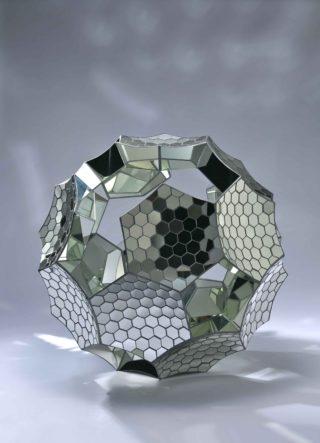 Exhibition
Collection Exhibition 2020-Ⅰ(Permanent Exhibition) Inside and Outside
Period : June 13, 2020-December 13, 2020
Opening Hours : 9:30-18:00 *Latest admission is 30 minutes before closing.
(until 20:00 on Fridays and Saturdays)

Closed : First and Third Wednesdays (except September 2 and November 18), September 9 and November 25
Please check the website of the museum for the information updates.
Venue : Exhibition Room 4, Transparent Storage (4F)
Summary
Toyama Glass Art Museum, which commemorates its 5th anniversary this year, collects and exhibits contemporary glass art from Japan and abroad, mainly produced since the 1950s.
In this Collection Exhibition 2020, eighteen artworks are introduced from the museum collection based on the theme of "Inside and Outside."
When we look at glass, we can see both the inside and outside of glass at the same time because of its transparency, one of the characteristics of the material. Artists make use of this transparency and develop their artistic expressions in their works created by the interaction of elements such as the inner space and outer shape of the glass, and light.
This exhibition introduces expressions produced by the interaction of the inside and outside of the work in view of four keywords; overlap, reflect, capture, and project.
■Artists
Overlap
Harvey K. LITTLETON, Bohumil ELIÁŠ, Pavel HLAVA, Tomáš HLAVIČKA
Reflect
SUGASAWA Toshio, René ROUBÍČEK, Marian KAREL, Colin REID, Stanislav LIBENSKÝ & Jaroslava BRYCHTOVÁ
Capture
OHGITA Katsuya, OKUNO Mica, Benjamin EDOLS & Kathy ELLIOTT, Ann WOLFF, Stanislav LIBENSKÝ & Jaroslava BRYCHTOVÁ
Project
IEZUMI Toshio, HONGO Jin
Information
Admission
Admission: 200 yen (170 yen)
※Price in brackets for groups of 20 or more.
※Admission fee is free for high school students and younger.
Organized by

Toyama Glass Art Museum
Contact
Toyama Glass Art Museum